Description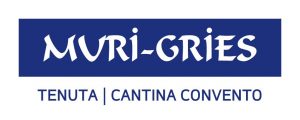 In 1845 the Benedictines moved from Muri in Switzerland to Gries in South Tyrol, where the order took over the Augustinian monastery. In so doing, they inherited a long tradition of wine-growing, which they nurtured in the spirit of a symbiosis of monastery, winery and estate that is still very much in evidence today. The result, in the 21st century, is a range of top-quality wines from MURI-GRIES like the Abtei Muri line, which has been produced from selected grapes from the very best sites since 1989.
WITH PASSION, JOY AND EXPERTISE
When does passion become expertise? And when does expertise generate a constant commitment to top quality wines? At MURI-GRIES all these factors are closely interconnected. Respect for our tradition, trust in the quality of our grape varieties, and our experience – these are our values, values that we combine with progress and innovation, values that define our winemaking philosophy, using modern stainless steel tanks and large wooden barrels and barriques, gentle winemaking techniques and state-of-the-art equipment.
TEAM
Spiritual and temporal in partnership. At MURI-GRIES wine has always been closely linked to the monastery. The vineyards have belonged to the monastery for centuries, and the winery is also completely integrated in the abbey.
The MURI-GRIES success story is due to its many committed employees and their untiring work, day in day out, in the cellar and in the vineyards. It is wonderful, fulfilling work with Nature and its produce. No two years are alike; each year confronts us with its own surprises and challenges. But always, Nature defines the rhythm.