Kilo Wines is about great quality honest products….
What more need we say!
A little known fact is that it takes approximately 1kg of grapes to produce a bottle of wine, and here at Kilo, we want you to taste every one of those grapes.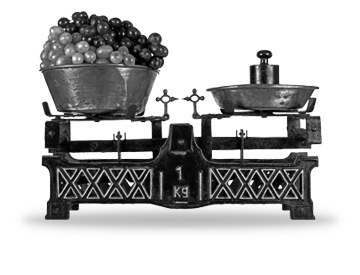 Why use Kilo – wine merchant Leicester?
All of our wines are sourced exclusively from family-run wineries, selected by our supplier Marcato Direct. A wide variety of wines from all over Italy are available from like-minded winemakers, who want to sell a product they are proud of to someone who will enjoy it.
The beauty of buying wines in this way is not only that they are incredible to drink, but it allows us to keep our costs low, and the price of the wines fair. You could say we're good value for money, but we don't like to shout about it.
So, what you need to ask yourself is:
Do you want a wine that makes you notice the taste?
Do you want to get the most for your money?
Do you want to know exactly what you're drinking and where it comes from?
If so, why not take a look at the range of beautiful wines that Kilo wine merchant has to offer:
From favourites:
Pinot Grigio
Pinot Grigio Rose
Montepulciano
Nero d'Avola
Primitivo
Pinot Nero
Prosecco
Chardonnay
Barolo
Amarone
The forgotten:
To something a little different:

Cab Franc
Durello
Frappato
Aglianico
Kilo wine merchant aims to give you the best that Italy has to offer, so we source a range of wines from the following regions:
Veneto
Lombardia
Alto Adige
Piedmont
Toscana
Marche
Abruzzo
Campania
Sicilia
Puglia
Emilia Romagna
Why not try something new or sample one of your favourites. At kilo wine merchant we are convinced we have wines to suit every taste, and are confident you will come back for more.
Wine merchant Leicester
Contact us for more information or advice on wine. Don't be put off by names you haven't heard of before, give us a call and we can help you choose wines that will suit your tastes.
We look forward to hearing from you!