Description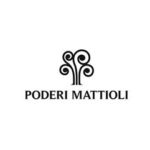 With a strong relationship to past roots, Poderi Mattioli prides itself on quality vinification geared towards preserving the identity and typical features of the territorial wines.
The winery is situated in the township of Serra de' Conti, right in the heart of the Verdicchio Classico growing zone, on the same hills that are graced by our Verdicchio vineyards, such as the "Moglette" planted in 1969 and the "La Spina", both older vineyards that continue to thrive alongside more recent plantings, all of them dedicated to the production of quality grapes.
The winery is a modern structure, built in the middle of the vineyards and was the culmination of a project that aimed to preserve and enhance the value of grapes by processing them on site only minutes from being harvested.