Description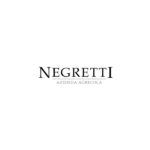 The Negretti family own 3 vineyards in the Barolo commune, La Morra. 13 hectares are split between the 3 sites named; Rive, Bettolotti and Bricco Ambrogio; which is the oldest vineyard at 75 years old.
Two brothers; Ezio and Massimo run the winery, previously founded by their Great-Grandparents; Anin and Minot. 4 generations of the Negretti family have been cultivating Nebbiolo, Barbera and Chardonnay on their precious land in Piedmont.
The family produce their wines following the 'Green Experience'; a certification that guarantees the respect of the natural resource; the priceless world heritage called Langhe. Great care is being taken to transform the winery into organic production.